Use the buttons above to share your thoughts about this wine on social media.
Pollo Pazzo




2019
TERRE SICILIANE IGP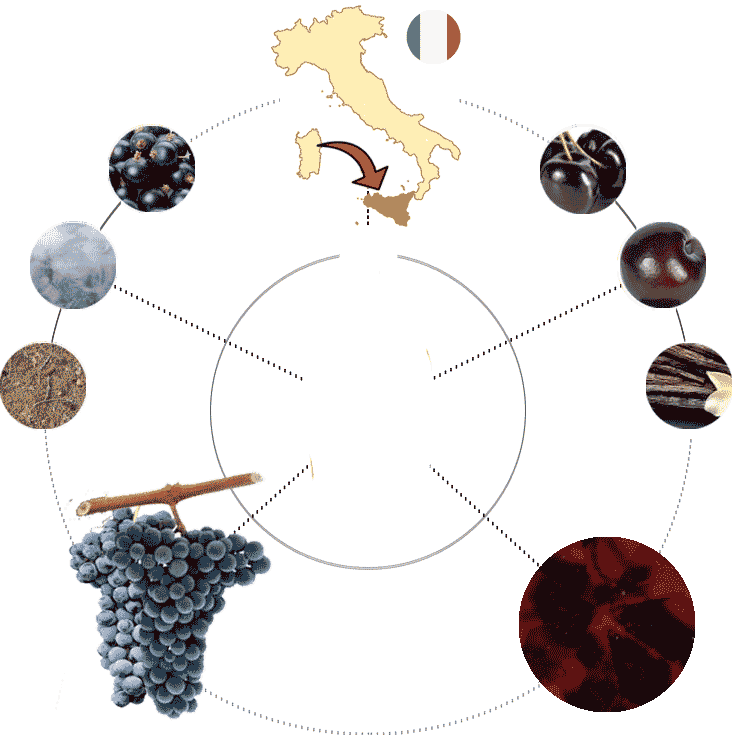 REGION:
Terre Siciliane, Sicily, Italy
AROMAS:
Black currant
Smoke
Forest floor
FLAVORS:
Black Cherry
Dark plum
Vanilla
COLOR:
Dark ruby with a crimson tinted edge
VARIETALS:
86% Cabernet Sauvignon
14% Merlot
​
ALC. BY VOL.:
13.2%
PERSONALITY:
Poised, polished, sleek and refined.
DESCRIPTION:
Sicily is an ancient place where old world meets new, and this hearty red blend takes vinous inspiration from both. The old world influence gives a savory, food friendly character, while the new world provides fruity punch and a velvety texture to this structured, complex Italian blend. Finding the perfect balance between too heavy and too light, too rich and too thin, Pollo Pazzo is a wine of personality and charm, just like the Sicilian hillsides where it is grown.
We work directly with the growers that produce this wine on a personal level, and every vintage is ensured for quality by those whose livelihood depends on it. We customize the blends together in an effort to make sure that, every year, Pollo Pazzo reflects the hard work and passion with which the grapes are grown.
​
POLLO PAZZO
- AN ISLAND FANTASY:
While the Terre Siciliane IGP label applies to any wine produced on the island, the particular geology and location of our vineyards boasts well-drained, alluvial soils which produce fresh, fruity wines custom crafted to appeal to international market. This is prime Cabernet and Merlot terroir - very rare indeed for these notoriously finicky grape varieties.
A sunny island in the Mediterranean, refreshing ocean breezes, picturesque vineyards producing world class Cabernet Sauvignon and Merlot grapes... can you taste it already? Pollo Pazzo is a child of this magical place, where the vineyards meet the sea, typical of its origins and full of inimitable Sicilian charm.
​