Use the buttons above to share your thoughts about this wine on social media.
Maison SAVAS




SAUVIGNON BLANC
VIN DE FRANCE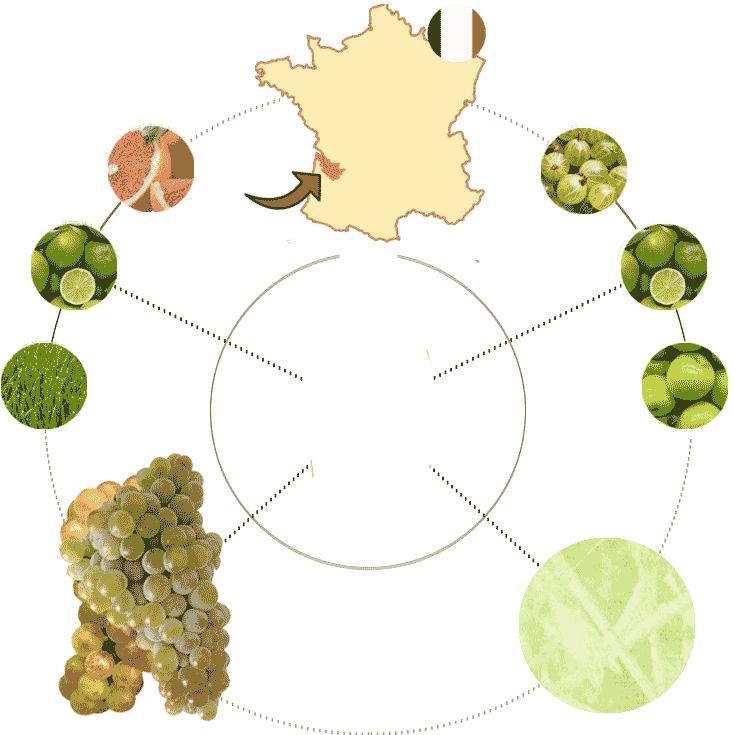 REGION:
Bordeaux, France
AROMAS:
Grapefruit
Lime
Freshly cut grass
FLAVORS:
Gooseberry
Lime
Granny Smith apple
COLOR:
Pale yellow with a greenish hue.
VARIETALS:
90% Sauvignon Blanc
10% Semillon
​
ALC. BY VOL.:
12.5%
PERSONALITY:
Noble, sophisticated, elegant, impeccably well bred.
DESCRIPTION:
The world of wine is getting smaller - never before has such an incredible diversity and quality of fine wine been available to more people, at affordable prices. Maison SAVAS aims to celebrate these global connections that we make with each other every time we open a bottle.
By way of a forward-thinking nature and access to world-class fruit, Maison SAVAS is proud to offer you this Sauvignon Blanc from the grape's ancestral home - Bordeaux. It is this pride of place and the honor of farming this esteemed land that drives us to strive for the pinnacle of quality with our Bordeaux Sauvignon Blanc. Here in Bordeaux it is traditionally served with seafood and poultry, a custom that we encourage you to share in.
​
MAISON SAVAS
- A TRADITION OF REFINEMENT:
Indeed, Bordeaux is the reference point for dry Sauvignon Blanc. Here in this storied region it achieves levels of fruit intensity and aromatic freshness like nowhere else in the world, due to its perfect grape growing climate, gravelly soils and the cooling influence of the mighty Gironde River.
The city and people of Bordeaux have been producing wine for centuries. Through hard work, dedication to their craft, and an early embrace of international markets, Bordeaux winemakers have earned their reputation as among the finest in the world. The Bordelais are just as proud of their world class white wines as their reds, and it is with similar pride that we present Maison SAVAS to you.
​